If you're particularly enthusiastic about quality textiles, clothes and handicrafts, shopping in Hanoi will not disappoint. Hanoi is definitely appreciated by the beauty and culture of this place. This is a great place to explore, there is definitely a lot to see and do in Hanoi. One can't resist shopping in Hanoi as there is a lot more you can explore in the markets of this place.
If you are looking for pottery and handicraft goods, you can not ignore The Bat Trang Ceramic Village. It is traditional porcelain and pottery village with history of seven centuries, an interesting place in Hanoi. You will fall in love with very skilful and talented people, producing a product that has an attractive look.
What to buy: typical Vietnamese goods
If you want to buy authentic reminders of your visit to Vietnam, look out for some of the most traditional goods the country is known for. Vietnam is a large silk producer, with a number of silk farms across the country, so silk clothing is a great way to make your Vietnam trip last longer. The Hoi An Silk Village is a great place to find silk clothing.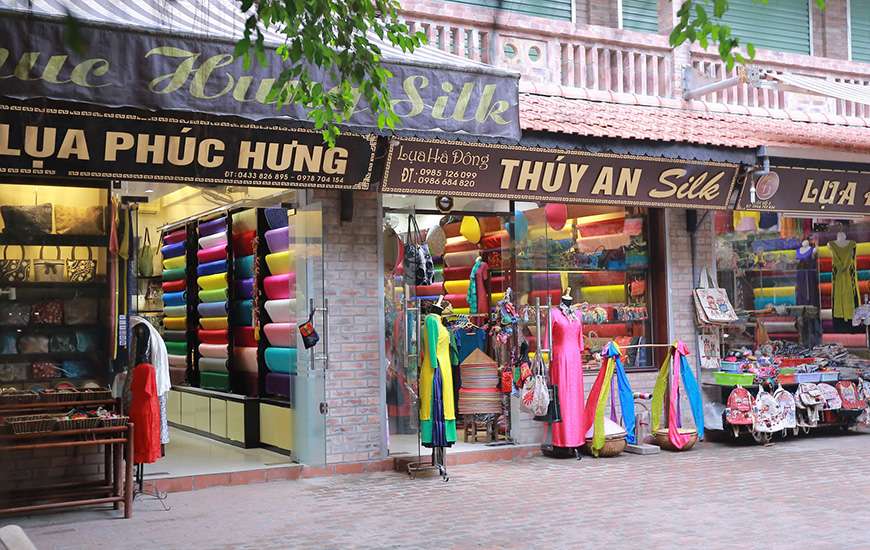 For those who want a whole outfit, the ao dai is a national dress with versions for both men and women. Conical hats complete the look, and are made by hand from bamboo and other wooden materials.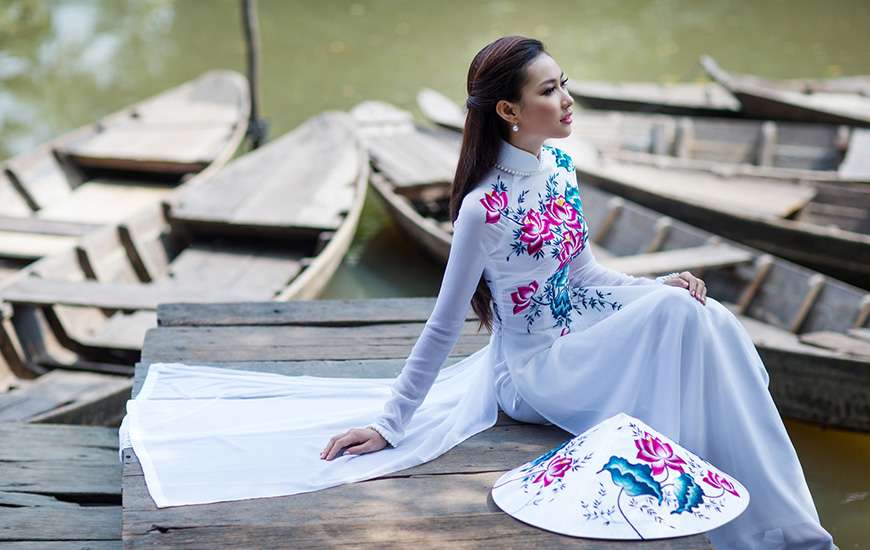 Pearls are also found in abundance, given Vietnam's huge stretch of coastline. Pearl jewellery is therefore a great gift or souvenir. A number of pearl farms and pearl shops can be found in areas such as Halong Bay and Nha Trang.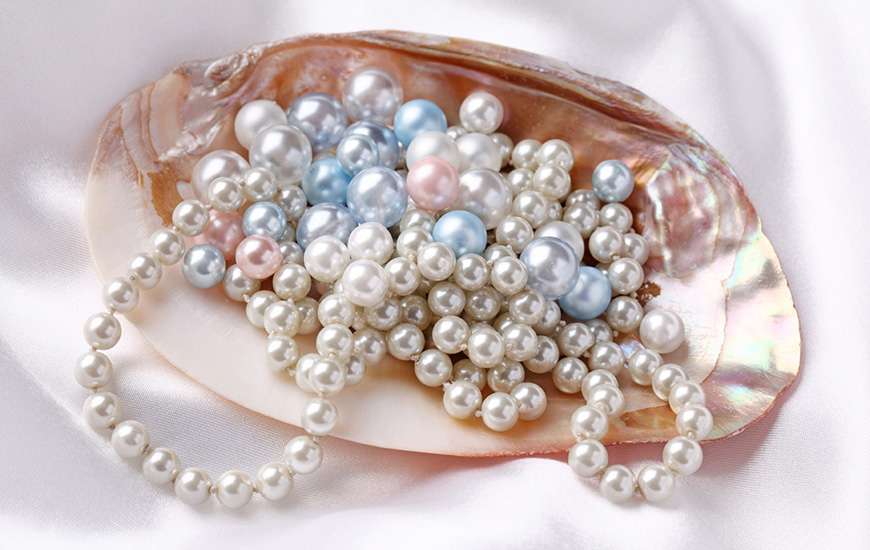 There's a large community of artisans in Vietnam, meaning everything from intricately painted lacquerware to embroidered material can be found across the country. The best places to find these are in local markets.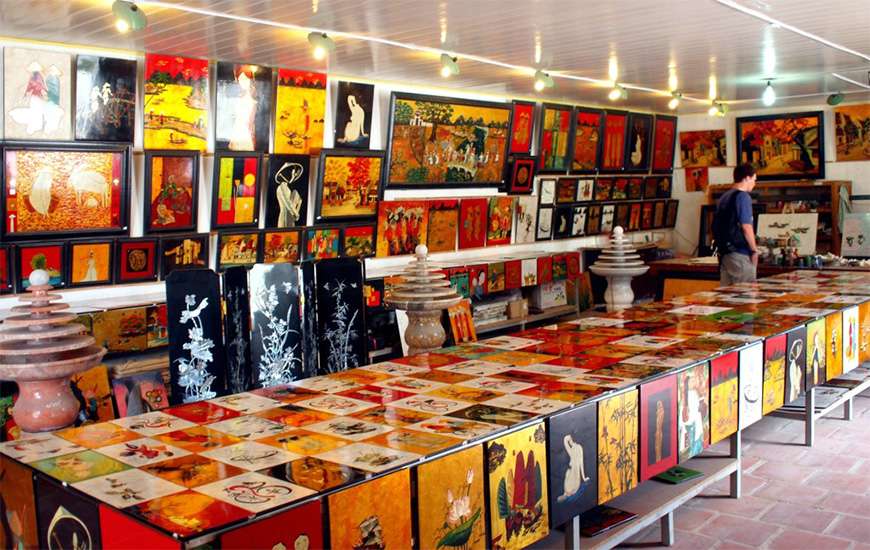 In terms of other goods, Vietnamese coffee and traditional dipping sauces are also typical local things to look out for when shopping in Vietnam. Check what type of goods you're allowed to bring back into your home country before buying anything. 
Where to shop: markets and shops
When you're in Hanoi, head to Hang Bac Street for painted goods and lacquerware. The Hanoi Weekend Night Market is also a great shopping experience, as is the slightly larger Dong Xuan Market. For silk goods, go to Hang Gai Street – known as Silk Street – or head a short distance out of the city to the Van Phuc Silk Village. For a shopping mall experience in Hanoi, try the Lotte Center or Trang Tien Plaza.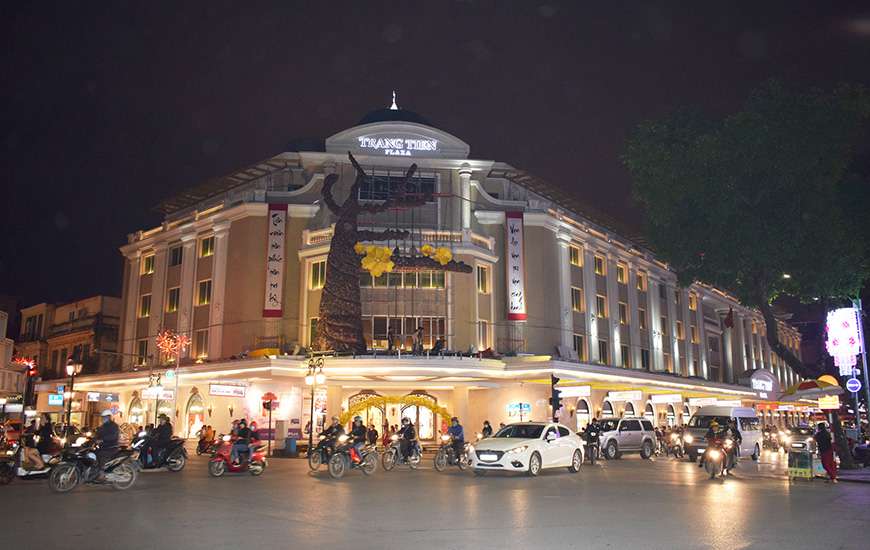 When in Ho Chi Minh City, pay a visit to An Dong Craft Market for all manner of arts and crafts. The Cholon market – also known as Binh Tay Market – is another must-visit. For a shopping mall experience in the city, pay a visit to the Vincom Center or the Parkson Plaza Department Store. Dong Khoi Street is also popular for its many boutiques.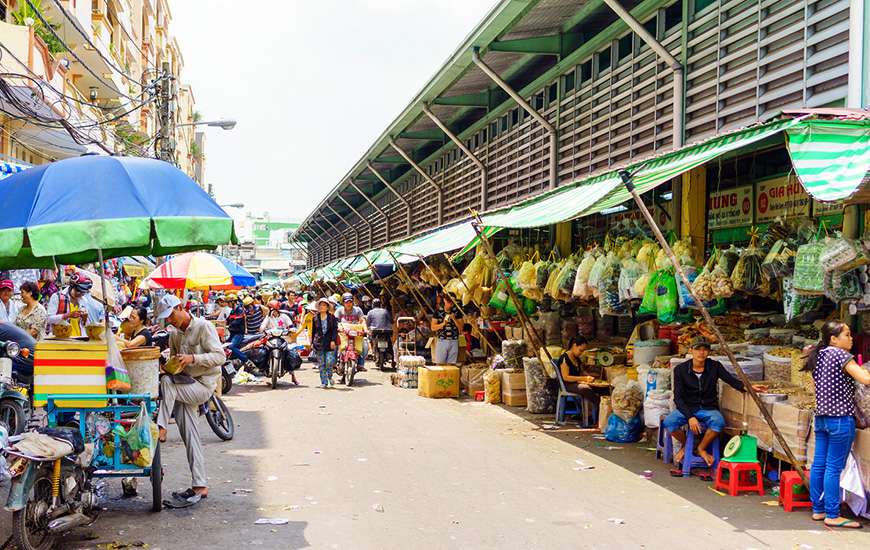 In Ho An, get fitted for tailored clothes by the well-regarded tailors and dressmakers there. Hoi An is also known for the Hoi An Central Market, which sells everything from hand-made crafts to street food snacks, ideal for keeping you energised on shopping trips. Hoi An is also a great place for wandering the streets and exploring when on shopping trips, with plenty of individual and quirky stores out there to discover. 
In Da Nang, the Han Market is popular and sells everything you can imagine, while over in Nha Trang, the Nha Trang Market is vibrant and popular. 
When you travel with Asia Master Tours, our local guides can help you. Shopping in Vietnam is an important part of the adventure!