These great value bungalows and cabanas make superb bases from which to explore the exotic beaches and aquatic riches of Asia's equatorial shores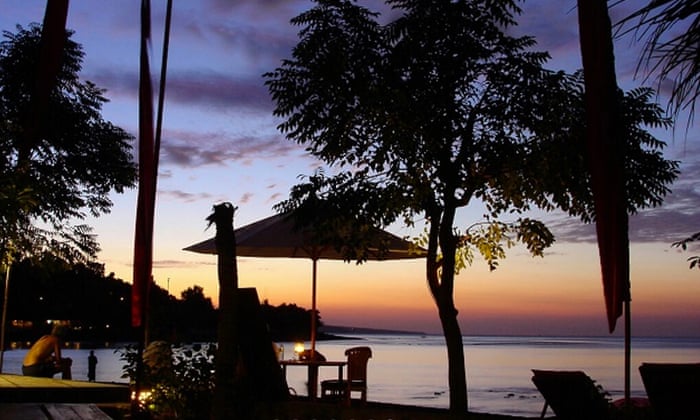 Villa Coral, Amed, Bali
Not to be confused with the more expensive Coral View Villas down the road, this Balinese-owned place sits right on a little strip of calm, safe beach in serene Jemeluk, Amed. There's good snorkelling, including an underwater temple, just off shore, and a relaxed, vibe that's perfect for children. The two elegant dark wood beachfront "villas", with cute front gardens and galleried attic bedrooms, make an excellent family choice. Parents of young children will appreciate the fridge and kettle, while the draped four poster, pleasant bathrooms and frangipani flowers add style. 
Via Vacare, Gili Gede Indah, Lombok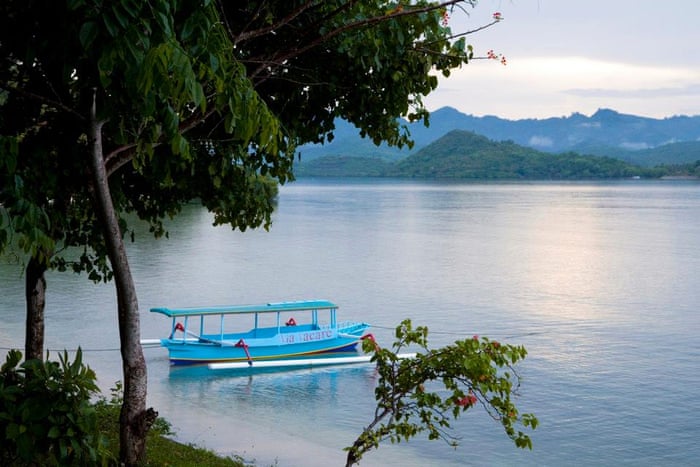 The largest and most populous of Lombok's Southern islands (gilis), Gili Gede Indah is a splendid spot to experience Indonesian island life, with its tiny, but bustling villages and sweet little school. This eco-resort of just four spacious bungalows – and an open-air dorm with beds and netting for backpackers – sits on the sunset side of the island, a few feet above a dinky white sand beach: pavilions, Buddhist statuary and shady woodland add yoga appeal, with classes when teachers are on the island. In keeping with the eco theme, there is no running water: visitors have to wash from traditional ceramic mandi jugs in the airy outdoor bathrooms. Staff keep the modern loos fuelled with seawater.
Dusita Resort, Koh Kood, Thailand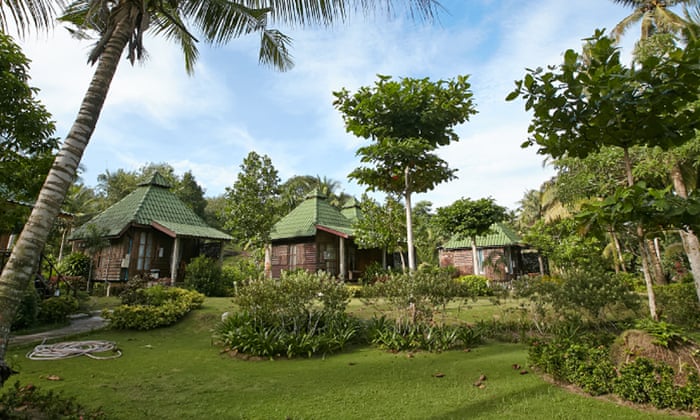 For many Thailand travel aficionados, Koh Kood represents the "Land of Smiles" as it was meant to be: sunny, sandy, and relatively unspoiled. Although the island, in the south-east close to the Cambodian border, has the reputation of being one of Thailand's least explored tropical hideaways, resort operators still offer accommodation options for the sun-starved traveller that don't break the bank. Among the most popular of these is the Dusita Resort Koh Kood, a beachside oasis set in a coconut tree grove. 
Relax Bay Resort, Koh Lanta, Thailand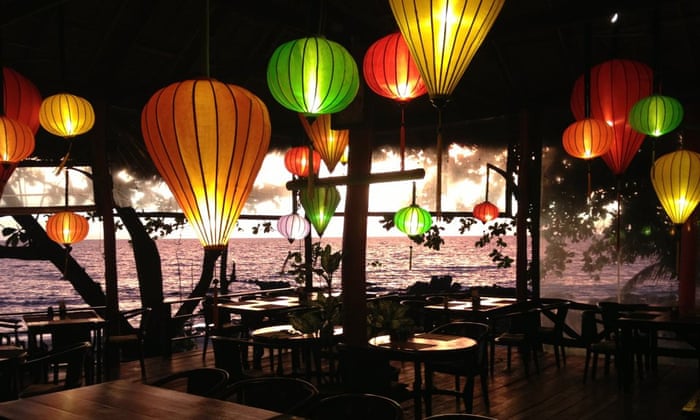 Set on a crescent of Koh Lanta's long beach, away from the busier stretches of the island, Relax Bay Resort is a secluded enclave of bungalows complete with a swimming pool and in-house masseurs. Choose from basic bungalows with fans or more luxurious air-conditioned rooms. In any case, you'll want to spend most of your time stretched out on the sandy white beach, which is quiet enough to feel like your very own. 
Lazy Beach, Koh Rong Sanloem, Cambodia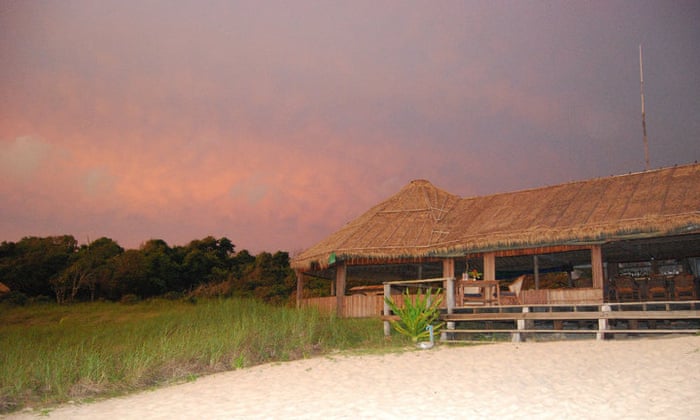 Koh Rong Sanloem's Lazy Beach offers 19 thatched-roof bungalows with views of its private white sand beach and sunsets. Guests can also snorkel on a small reef just off the beach, or lounge at the main lodge, where the kitchen serves up seafood caught the same day. Cold water-only showers and no Wi-Fi gives the modern traveller some sense of "roughing it", although electricity is turned on after 6pm. The two-hour boat journey from the beach town of Sihanoukville offers the chance to swim with fluorescent plankton after dark. 
Hiriketiya Beach House, Sri Lanka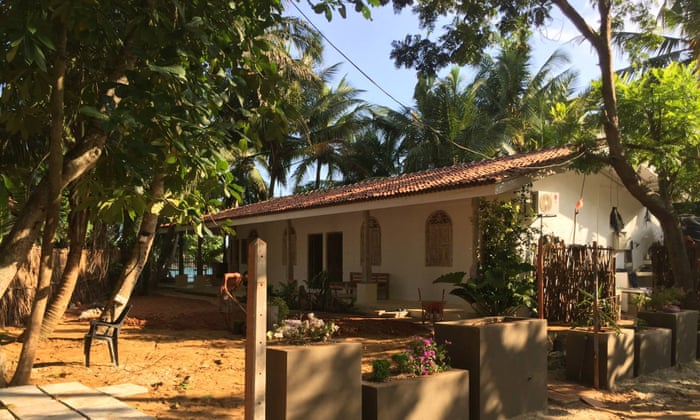 Until this Aussie-owned surfers' shack opened just east of Dikwella on the south coast last year, only in-the-know surfers spoke of Hiriketiya Bay. But this horseshoe-shaped beach is one of the south coast's last hidden paradises where visitors can swim, snorkel, surf, lounge and linger in Crusoe-like bliss. The house is footsteps from the shady beach and has four neat and airy rooms with open-air bathrooms sprouting potted palms. The vibe is relaxed yet social; guests tuck into buffet-style meals around a communal dining table while sharing surfing tales. 
Palm Villa, Mirissa, Sri Lanka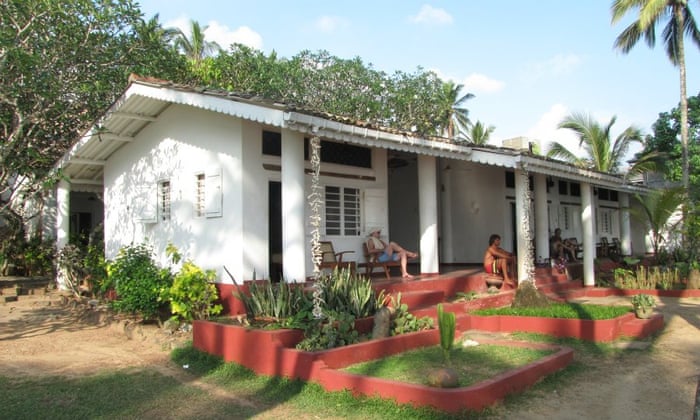 Mirissa's once-quiet curve of bay has become a lot busier thanks to the whale watching cruises that depart the village's vibrant harbour. But away from the discos and cookie cutter restaurants lining Mirissa's main surf beach, Palm Villa's sliver of bay beyond Parrot Rock offers safer swimming and relative seclusion. This long-standing yogi-friendly guesthouse, which has a restaurant considered among Mirissa's best, has fairly priced rooms, all with mossie nets and private bathrooms, and the best of these are right on the waterfront.
Urbiz Garden Bed and Breakfast, La Union, Philippines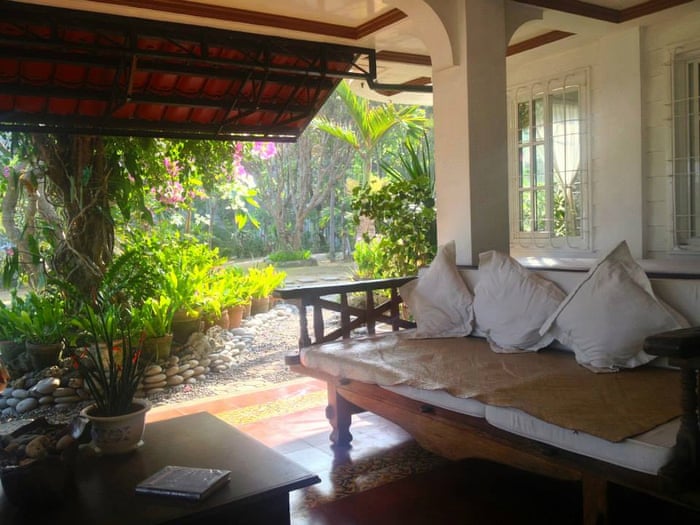 This B&B in one of the surfing capitals of the Philippines offers spacious private beachside cabanas just off the beach. The walled cabanas are Balinese-style complete with a private lounging area and outdoor shower. They are connected by grassy paths to the main house, which serves as the homely heart of the bed and breakfast. Meals can be enjoyed on their breezy veranda. They are perfect for private escapes with a close proximity to the quieter end of La Union beach. 
Amihan Beach Cabanes, Bantayan Island, Cebu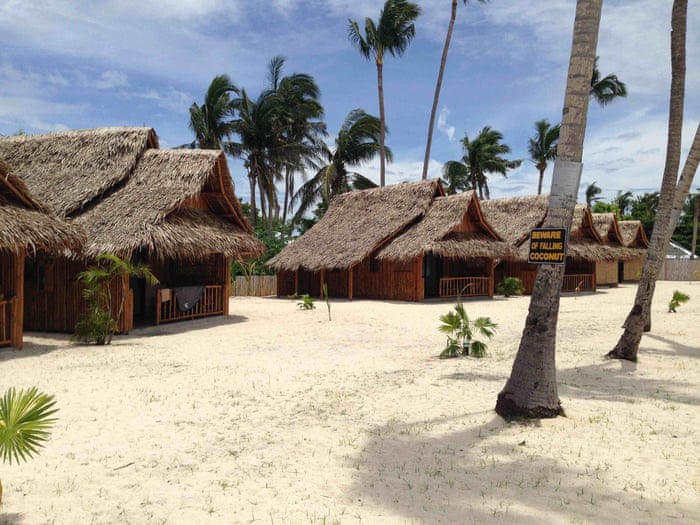 A morning view of empty beaches fronting a sparkling ocean is as good as it gets for those looking for peace and tropical serenity on their holiday. Complete the picture by staying in Amihan's bamboo cabanas. During the day visitors can go diving or kitesurfing – Bantayan's trade winds and shallow waters make it particularly suitable for this – and explore the nearby mini pockets of paradise by island-hopping. The resort also offers barbecue facilities, restaurant and bar area.
Jungle Beach, Vietnam
Secluded on a tranquil peninsula an hour north of Nha Trang, this family-run homestay boasts the same white-sand vistas without the rowdy vibe. With the beach all to themselves, visitors can spend their post-swim hours unwinding in hammocks over lemon juice or fresh local fruit. More active types can trek into the surrounding jungle-clad and nature-rich mountains. Rustic accommodation with furniture hand-carved by the Canadian owner, hearty family-style meals and a nightly bonfire add to the down-to-earth atmosphere.